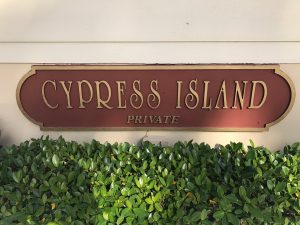 Dear Cypress Island Residents,
 There will be an ARB (Architectural Review Board) Meeting on Tuesday, November 13, 2018 at 1:00 pm outside of the home at 14514 Cypress Island Circle to consider an application by the homeowners for modifications to their property.  This application, if approved in part or in full, impacts components that are visible from the street, including oak tree removals/replacements, artificial turf on/at the front yard and driveway, a 4′ high hedge along the front property line with a gate at the driveway, and a pergola at the front yard of the home as well as new landscaping.
 We encourage any and all Homeowners to join us while this application is considered by the ARB.