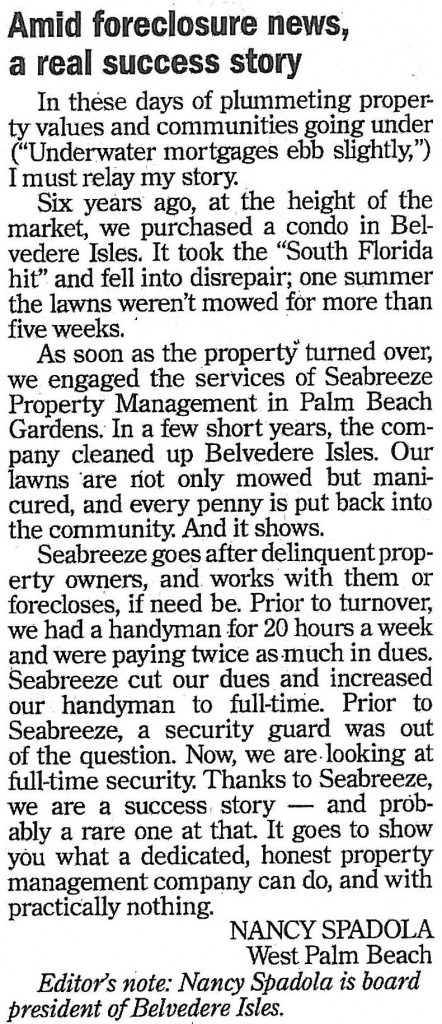 Belvedere Isles COA, Inc.
Managed for over 5 years
---
I am very pleased with the professionalism that Sea Breeze has given us. With 20 years of experience Beverley along with her team share a wealth of knowledge and personal service. It is unmistakably the best by far. I am always able to call them with questions or problems and it is immediately taken care of.
Denise Gaglia
Board President
Jupiter Village Phase IV
Managed for over 21 years
---
Several years ago I was asked to serve as President of Jupiter Harbour's Property Owners Association. I had never had the privilege of meeting the owner of Sea Breeze, then the property manager, Beverley Jamason, I interviewed her and found her to be exactly what I needed, for a job that I knew nothing about. Beverley and her very professional staff have helped me and my fellow Board members make Jupiter Harbour one of the best managed properties, in all of South Florida. They guide, recommend, and steer you in the right direction, all the while being within budget. I very much appreciate what they have done for my community.
Michael C .Adams
Board President
Jupiter Harbour POA, Inc.
Managed for over 16 years
---
Sea Breeze has done an outstanding work managing our association properties. Beverly has always been responsive to our problems and has been a joy to work with.
Jack Ryan
President
Ironwood HOA, Inc.
Managed for over 9 years
---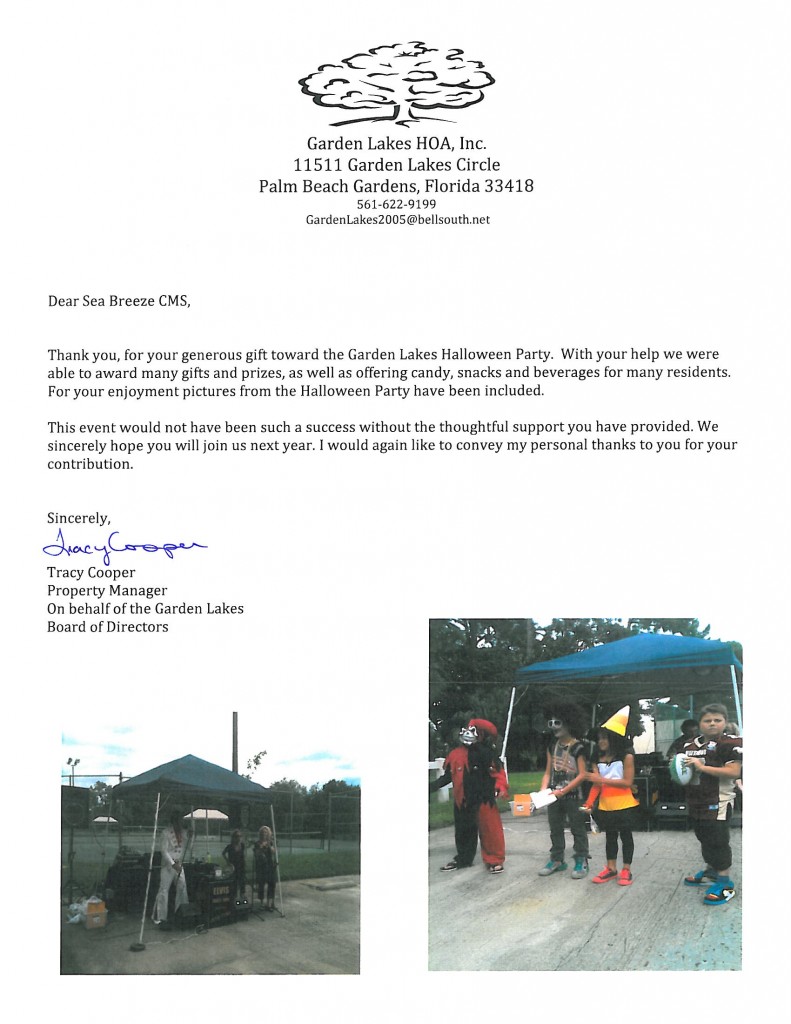 Garden Lakes HOA, Inc.
Managed for over 8 years